North Carolina High Country Wedding Catering for Western North Carolina Destination Weddings
Organic Farm to Table Wedding Catering Services in Boone NC, Blowing Rock NC, & Banner Elk NC
Earthworks Catering Specializes in Organic Farm To Table Wedding Catering for Western North Carolina Destination Weddings in Blowing Rock NC, Boone NC and Banner Elk NC.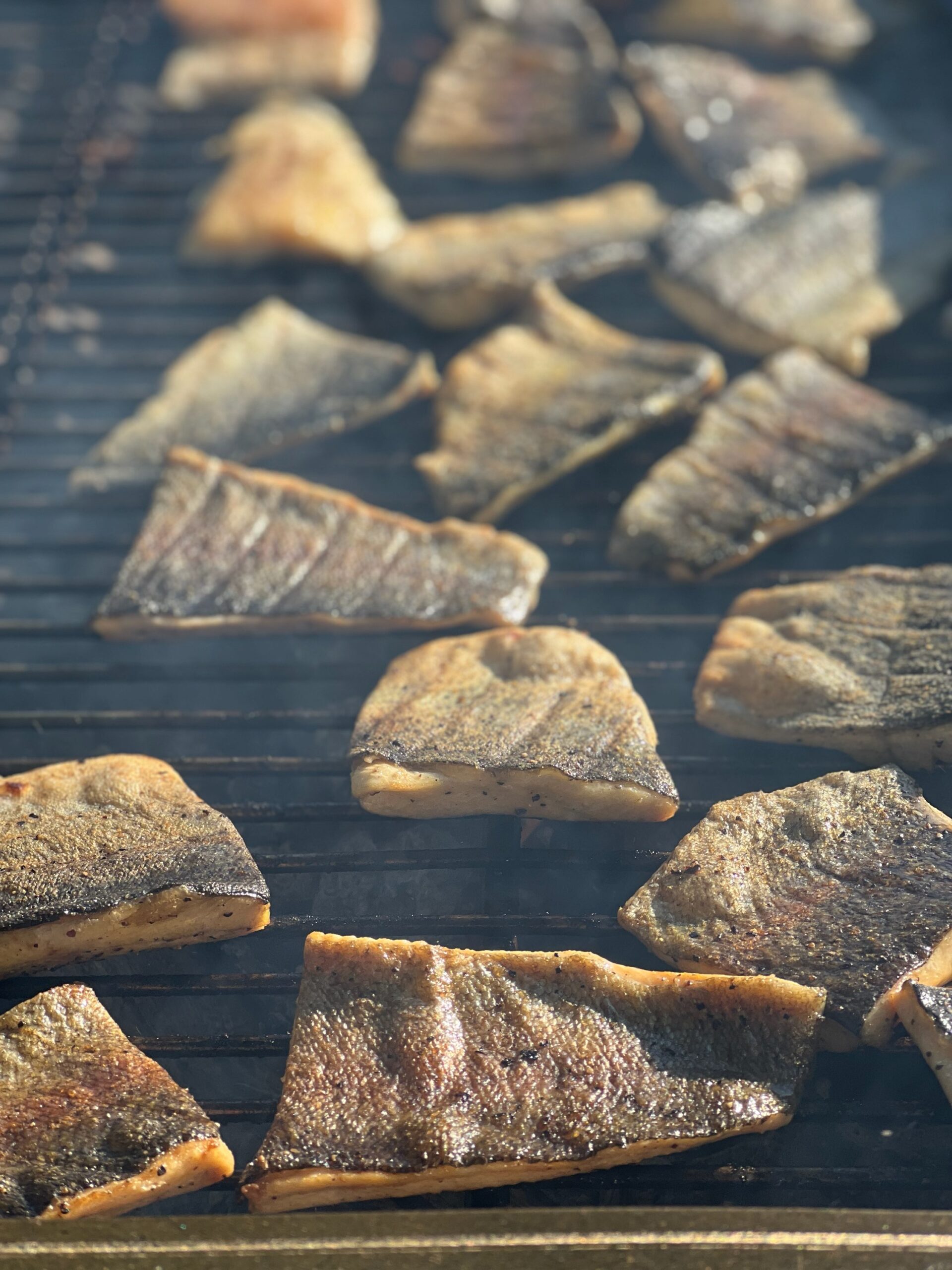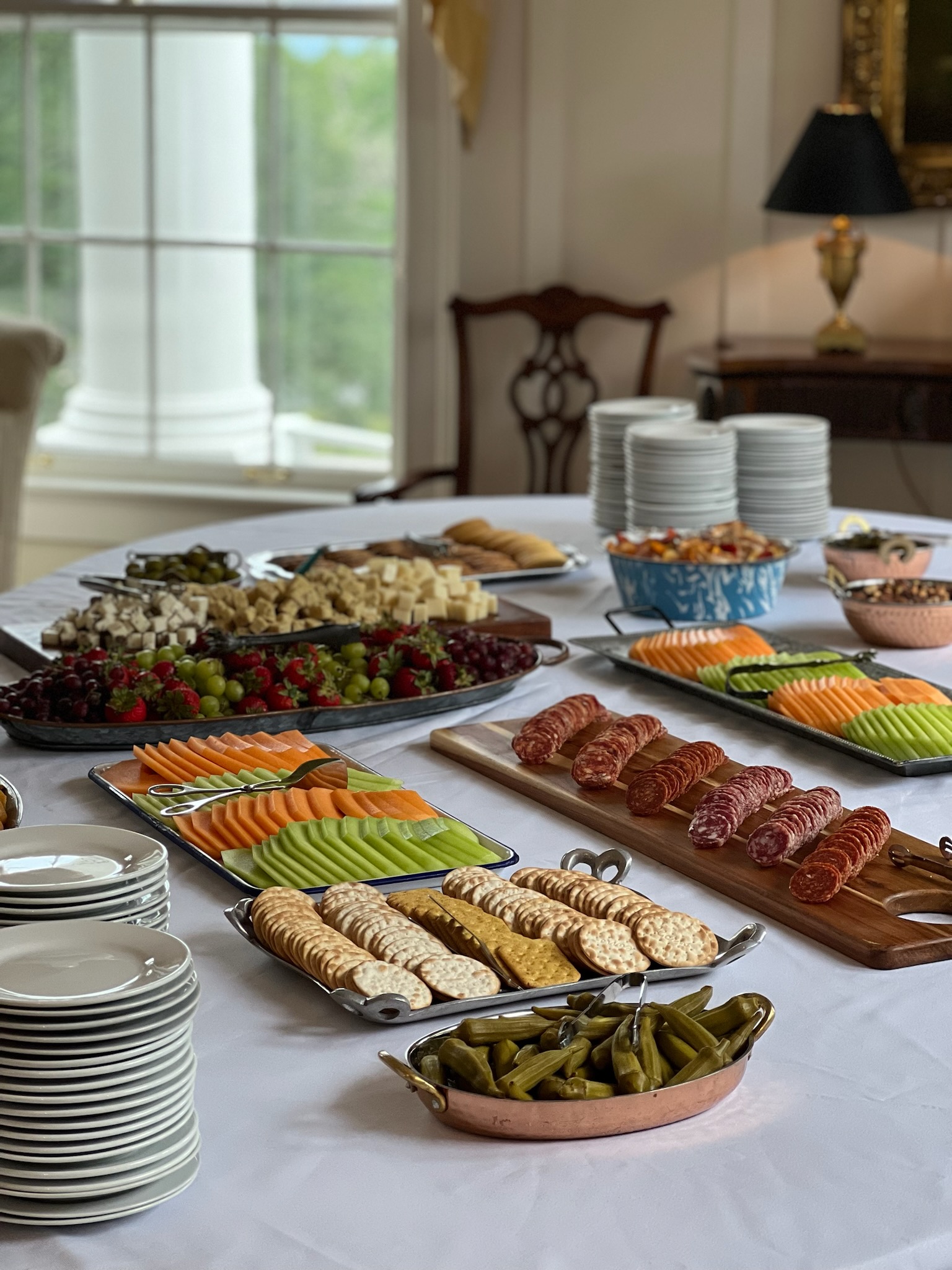 Taste the Earthworks Difference
Our meats and vegetables are cooked ONSITE over a live hardwood fire. This gives the finished product an added "smoke" flavor profile not found with propane grills. This also allows Meats to be be prepared to temperature (med-rare – med-well) further enhancing the dining experience.
What Our Customers Are Saying
Beautiful food and presentation at our wedding in Blowing Rock, NC. Recommend very highly.
Not sure where to start… but AMAZING to "Z"ELICIOUS!! And the wait staff- hands down the most attentive fabulous team I have ever seen!! Could not be happier with the food, presentation of service for my daughter's wedding this past weekend!
Earthworks catering kicked it out of the park! Red carpet, Apollo theatre themed party, 120 guests, exquisite presentation, amazing flavor, perfect service. I can't recommend them high enough.
Had Ed Cater our wedding back in August. Was absolutely awesome food at a very good price. His service team was the best and very professional. Food was so good, and everyone stated that they couldnt believe how good the food was. Thank you Ed!
We celebrated our 50th wedding anniversary and Ed catered our dinner. We could not have possibly have a better service and outstanding food anywhere.
We highly recommend Earthwork Catering to anyone who is planning a special dinner.
Ed and his staff far exceeded expectations. The food was fresh, delicious and elegantly displayed. The food and service for our daughters wedding was raved about by all the quest. The best caterer we have every had the privilege to work with. Highly recommended!!!
Ed and Melody arrived about 3:00 on a Saturday afternoon and spent the afternoon preparing the most wonderful dinner for our group of 12. This group of 12 have been friends since 1968 and we try to meet annually to stay in touch. The owner of our rental home shared Eathworks Catering's number with me. Ed and I discussed the menu and it was a 5 Star experience from beginning to end. They served fabulous appetizers, then when we were seated, Ed presented each course with a explaination of the ingredients and preparation. We enjoyed Butternut Squash Soup, Salad with Herb Vingerette dressing, and Alaskan Halibut as our main entree. The double chocolate brownie with real whipped cream for dessert was to die for! If this menu is making you hungry, it should! The set up, service and clean up was perfect. It was a special night among friends and a special dinner prepared by Ed and Melody. If you need a caterer for any event you definitely should consider Earthworks.
Earthworks catered my wedding reception at our outdoor destination in a state park. They did such a fabulous job from the service, display, and quality of food. Everything was so yummy! All of the 150 guests loved each bite!
Ed Winebarger worked with my family to provide an unbelievable experience for my Daughter's wedding in Linville North Carolina. We had to coordinate every aspect of the event and without Ed we could not have done it. Ed's crew set up, prepared, served and cleaned up the entire event. I have never seen such fresh and tasty meals served for so many people at once. With close to 250 people served, we received rave reviews about the quality and presentation of the meal. I highly recommend Ed Winebarger of Earthworks for any event in and around the communities of Blowing Rock, Boone and Sugar Mountain. Thank you so much!
Earthworks catered my husbands retirement dinner for 130 at The Apple Barn in Valle Crucis, and it was absolute perfection…from the planning (Ed is so easy to work with), to the execution (the food looked as beautiful, and was displayed as wonderfully, as everything tasted). I could not recommend Earthworks more highly…their work elevated our entire event. I am so thankful, and should I need another event catered, I will go straight to Earthworks with complete confidence.
One word: AMAZING. Ed's penchant for using only the best, fresh, high quality ingredients is what packs his dishes with the most incredible flavor profiles. He takes farm-to-table dining to the next level! He's not just a caterer, but will go above and beyond to get to know your palette and aesthetic to develop the best menu he can possibly come up with. Since we don't live in the area but were planning a big wedding in the High Country, Ed was our boots on the ground for a solid year during the planning phase. We are so grateful for him and—for his unmatched talent, his professionalism, and also his kindness. It is truly impressive that he runs his own farm, grows his own food, and literally brings it to your table. It doesn't get any more local than that. From a savory low country boil to the juiciest barbecue chicken, to the ultimate taco bar and, by unanimous votes from our guests, the best damn collard greens anyone had ever tasted. They were somehow vegetarian and still insanely flavorful! Ed is just THE BEST. Period.
Wow! Earthworks catered our intimate wedding reception of 60 people. The food and service were both amazing! The team genuinely seemed to care about our special day and handled issues as they came. Our guests are still talking about the food and what a wonderful meal it was! Professional and delicious!
Ed is fantastic! He was able to create exactly what we wanted for our daughter's wedding. Not only did he and his staff follow all safety guidelines helping to create a safe environment for our families, the food was incredibly DELICIOUS! I will recommend Earthworks over and over again.
Our Thanksgiving Day was catered by Earthworks Catering. Breakfast was first and it was the best breakfast that our family has ever had. Dinner was delicious and seasoned to perfection. All of the food comes from his local organic farm. Ed (the Chef) and his staff were outstanding, friendly and attentive to details. Everything he made was put together with love and hard work. The presentation of the food was second to none. We've never met a person like Ed who enjoys cooking and making people happy as much as he does. We highly recommend Earthworks Catering and will use them again.
-The Burke Family 2016
Earthworks Catering did an amazing job preparing dinner for my daughter's graduation party last weekend. Several of us have dietary restrictions and this didn't seem to pose a problem at all for Ed and his staff. The food was delicious, the set up was beautiful and by the time they left we felt like we had made new friends. We highly recommend Earthworks Catering for all of your catering needs.
We are very happy that we hired Ed (Earthworks) to cater our wedding rehearsal dinner.
Earthworks draws from the best of two worlds. Ed has extensive previous experience (before Earthworks) leading catering for a larger company, so he has all of the logistical and professional expertise you could want. However, planning the event with Ed was different (more fun) than working with larger catering organizations. Ed is a guy who loves to grow and prepare delicious and wholesome food the right way, so when we talked about the event we ended up talking about his farm and philosophy on food, and he was very proud to show us photos of the wonderful produce he had grown and served at events. Ed was also responsive to our few questions leading up to the event.
The event was about 80 people and located in a difficult venue up in the mountains without a kitchen. Ed and his team showed up and not only prepared some amazing food – we got so many compliments from our guests – but their service was also top notch (handling logistics, serving drinks and food, etc.). Guests told us how the service staff was so nice and helpful. It's not an easy feat for a small business, but they pulled it off seamlessly. I'll have fond memories of Ed grilling meat and vegetables (we requested more of a gourmet cookout vibe, though Ed can do other types of meals as well) outside using several different types of wood while his staff were tending to our guests' needs at the hall. There was quite a bit more – salads, dessert, etc. – on the menu than the grilled meat and veggies. Again, all was delicious.
We recommend Earthworks without hesitation.
Chef Ed catered our wedding and it was exquisite. Everything from the food to display to service was incredible. We received rave reviews on the food and everyone said it was the best meal they had ever had, let alone at a wedding. Ed is so passionate about food it shows through his food. As a bit of a foodie myself I was blown away by the taste and quality of everything we had. I highly recommend Earthworks catering to everyone.
We had such a wonderful experience with Earthworks. They were professional, thorough, and extremely helpful. The food was absolutely delicious! So fresh! They provided vintage stoneware and goblets that perfectly complemented the wedding decor. It was beautiful. The servers were amazing! Highly recommend Earthworks Catering!!
We just had the privilege of working with and eating Earthworks Catering at a wedding this past weekend and WOW– it was some of the most delicious food we have ever had. I will definitely be recommending Earthworks catering to future clients!
Earthworks Catering is one of the best catering options in the High Country! Ed provides amazing quality food. And it is always delicious!
Ed does a great job personally insuring that all goes well. His staff are also top-notch. They each are distinctly qualified and cheerfully go the extra mile. If you are looking for a caterer that delivers great service and unparalleled local food options, you can not go wrong with Earthworks!
We had small dinner party catered by Earthworks Catering. It was a huge hit with entire group. All menu items were carefully selected and delicious!
We used Earthworks Catering for our wedding. Best decision we made. Ed is not your typical chef. He was very personable to all the guests. A lot of the food we ate he grew himself. In short he is a professional who is very talented. We would recommend him without reservation!